Welcome to Blooming,a company exporting bathroom culture!
As a company specializing in Bidet toilet seat founded in 2002, Blooming puts customer trust first, and strives to provide exceptional customer satisfaction through continuous evolution and innovation. Blooming exports its products, including those of its excellent customers (Sanyo, American Standard) to over 40 countries around the world, including Japan, the United States, China and Europe and we won the 10 Million Export Tower prize in 2011. We thank you for your interest and support in Blooming. We strive to create value with new and innovative products that meet customer requirements.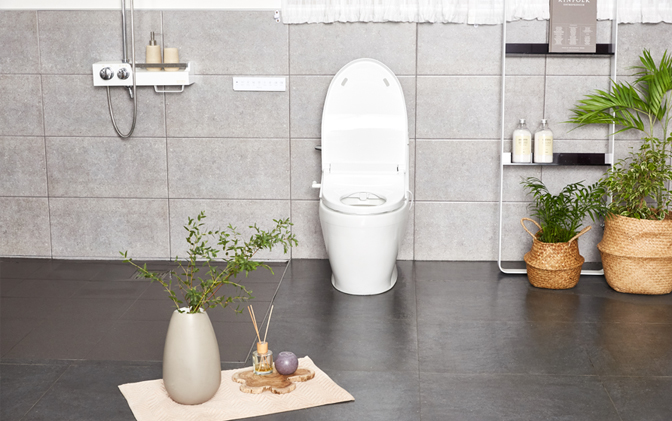 2020

02

Won the 2020 Consumer-selected Trusted Brand Awards

01

Acquired CCM, Consumer-Centered Management
2019

03

2019 Won the Consumer-selected Trusted Brand Awards in the home appliances category for 3 consecutive years [fortune Korea]
2017
-2018

03

Won the Consumer-selected Trusted Brand Awards in the home appliances category for 2 consecutive years[fortune Korea]
2016

12

Developed the Flush valve integrated bidet

01

Launched 3-burners hybrid electric cooker
2015

09

Awarded the grand prize in the bidet category at the Master Consumer Confidence of Korea Brand Awards

08

Expansion of headquarters building
2012

10

Selected as Korea's excellent innovative company

09

Selected as an excellent design product by Korea Institute of Design Promotion

07

Began the production of Integrated bidet
2011

12

Received the Minister of Knowledge Economy commendation at the 48th trade day ceremony

11

Awarede the "10 Million-doller Export Tower"

06

Acquired UPC, US water supply safety certification
2010

05

Acquired CQC, electrical safety certification in China
2007

11

Awarded by the Ministry of Trade, Industry and Energy

04

Established the NCM USA Corp.
2006

11

Awarded the "5 Million-dollar Export Tower"

04

Acquired the certificate for the company-affiliated technology research institute.

03

Completed the construction of a new company building and relocated the plant.
2005

07

Acquired ISO 9001
2003

09

Began exporting to Japan

02

Acquired ISO 14001
2002

09

Established NCM Co., Ltd.